/ 02 September 2013
/ No Comments
The barriers to achieving a 100 Percent Energy Independence goal of a country is no longer limited by technology, but instead is limited by political and economic factors. If the political position is established to accomplish this green, energy independent and economically important goal, then a nationwide energy conservation program and "state of mind" must be established. The government and its citizens must believe in the goals of their nation.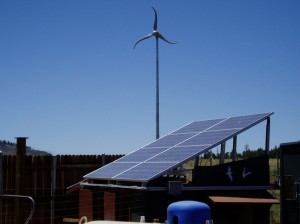 Government involvement should be in the development of energy conservation related laws and in the funding which should be limited mostly to incentives. The government should seek and obtain the support of the private and business sectors to partner with. A smooth transition is necessary through planned obsolescence of existing fossil fuel burning energy plants that parallels the growth of renewable energy production. In doing so, this will minimize any potential negative economic impact that may occur.
Reaching 100 Percent Energy Independence is achievable but in an ever changing world it would not be in the best interest in the countries security. A blend with a large portion being renewable energy would offer a balance of independence yet security.