Off-Grid Commercial Systems Installations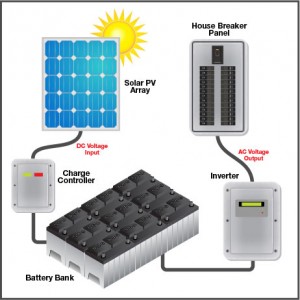 Alternate Energy Company is able to help design and supply all the equipment necessary to meet the needs of your off-grid remote location. Typically the demands on these remote locations require more specialized equipment that will be able to survive the weather conditions and exposure. We have the expertise in understanding these requirements and have the available equipment to meet the needs.
We have a set of standard packages designed to power up a complete off-grid homes or cabin and will also assist with Off-Grid Commercial Systems installations for fracking, mining solar, mining wind, telecommunications, oil, gas, government and military projects. These packages include the battery bank, AC/DC electrical panel, ceiling fans, lights, solar panels and wind generator (optional).
The Off-Grid Commercial Systems Installations are provided in South Florida counties such as Dade, Broward and Palm Beach and the Caribbean Islands.
Please contact us for more information.