Renewable Energy System Monitoring Tools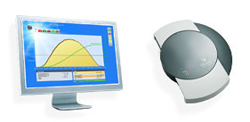 Renewable Energy System Monitoring is crucial if you want to achieve the energy output that you invested on. By monitoring your Solar PV systems or any Renewable Energy Systems is easy to find out when and most important, where something goes faulty. A monitoring system tool gives you instant alerts if anything about the system presents problems, allowing you to fix it as soon as possible in order to get your solar panels back to full productivity.
We offer a full variety of Renewable Energy System Monitoring Tools that will accomodate to your specific system needs. Please contact us to assist you with the advantages of implementing a system monitoring tool.