Alternate Energy Company Renewable Energy Projects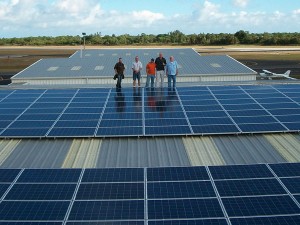 Alternate Energy Company specializes in Renewable Energy Projects such as Solar Hot Water, Solar and Wind Hybrid, Solar PV and Wind Power in South Florida and all the Caribbean.
We also assist with Grid-Tie and Off-Grid Residential Systems and Commercial Systems installations for fracking, mining solar, mining wind, telecommunications, oil, gas, government and military projects.
Visit the national and international Renewable Energy Installations we have accomplished!